It's an amazing feeling when a melody or lyric, something that was at one time just an idea in your mind, becomes solidified and tangible as a recording is created. It's even more amazing when that recording is released and starts to shape the world. It's fascinating to know that it will continue to do so in some measure even after you're long gone.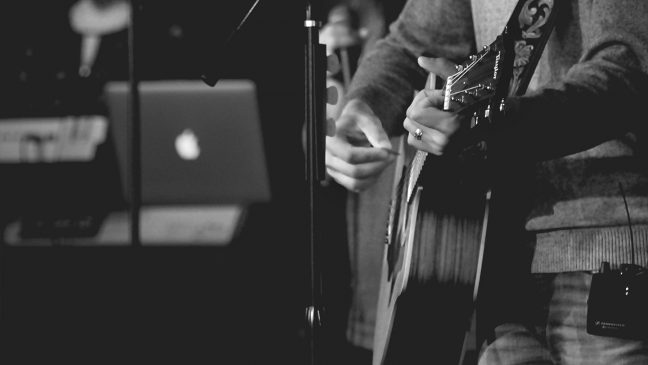 My name is Tim McMorris and I am a recording artist, producer, and composer living in Canada. Playing, performing, recording professional albums and working in the music industry has been one of my greatest pursuits since I can remember, and I have been blessed with many great opportunities revolving around music and in the world of music in general.
Projects
Over the years, I have been honored to have had my work featured in many amazing projects. My music has been showcased in:
National and international television broadcasts, shows and commercials
Both independent and major films
Animations and documentaries
Advertisements and branding campaigns
Humanitarian campaigns
Numerous online projects and personal individual projects of many kinds
Focus
Essentially you can divide what I do into two main categories. One would be the work of a songwriter/artist and the other the work of a composer/producer. I produce music for myself as an artist and release music under my own name, I write and produce for other artists, and I produce production music (music specifically for film and television) and license that music through King's Crown Productions and AudioJungle. I occasionally perform, but these days my passion tends to pull me towards production rather than performance.
Style
As I create music for so many different applications, my "style" has come to span across a wide variety of genres. Just like you would eventually get bored of eating the same thing for breakfast, lunch and dinner each day, I found it very difficult to stick with a particular style. This can be good and bad sometimes. It's good in the way of versatility when creating music for various projects but it can make it difficult to create a coherent album.
While it's possible some people like both folk music and hip hop like myself, it doesn't necessarily work well together on the same album. This is one reason why I have released many more singles than albums so far.
Beyond music
At some point (hopefully sooner than later) I will be running a blog called Shape The World. This blog is something I have been wanting to do for many years now. Over the years as the popularity of my music has grown, there has been a (surprising) number of e-mails and requests that have come in asking me to share my life "beyond (and behind) the music". I've been sent questions asking what my personal life is like, what my beliefs are, and for advice in the music business – just to name some of the more frequent ones I get.
I've always wanted a place where I could be more transparent and helpful to friends and fans around the world and it's my hope that this blog will serve as a bridge to connect us on a much more personal level. To me, that is what this life is really all about – connecting with and helping other people! In my own life that has mainly been through music so far, but now I have a great opportunity to go beyond that.
Thanks for taking the time to visit my site! If you'd like to know even more about my story, you can check out my full biography!