'So Alive' – New Music Released!
Posted on May 22, 2012 by Tim McMorris in
Royalty Free Music
,
Updates and News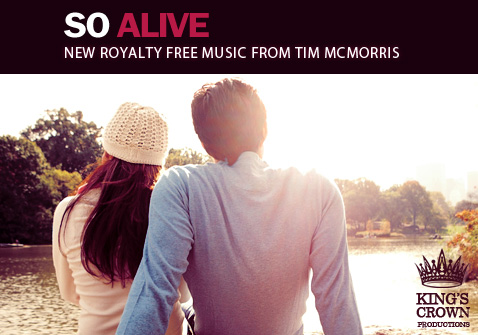 "So Alive" portrays love in a simple and pure way while pulling at the heart strings all the way through. It's captures the story of young love which knows no bounds or limits.
So Alive will work perfectly with wedding and engagement projects, romantic cinematic film sequences, book trailers and commercials. Like many other tracks in my portfolio however, I am sure this song will be used in some surprising projects that I never envisioned when writing the song!
This song is also a little bit of an experiment for me on AudioJungle. It pushes the boundaries of typical royalty free music. If I see there is a desire for songs like this on AudioJungle, I will create and upload more! If there isn't much of a market, well, next time I will go straight to iTunes