'A Little On The Wild Side' Now Available!
Posted on May 9, 2012 by Tim McMorris in
Royalty Free Music
,
Updates and News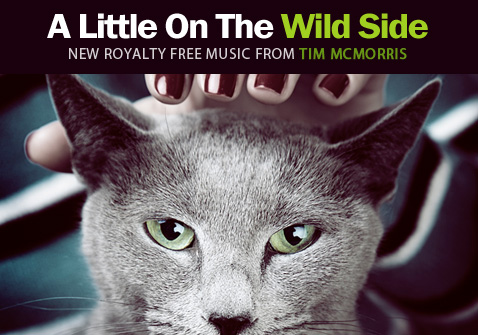 "A Little On The Wild Side" is a new exhilarating, exciting and driven indie-rock track that brings positive feelings of freedom, adventure, inspiration and success right from the beginning until the end!
The track was recorded using electric and acoustic guitars, and features acoustic drums and percussion giving it a genuine and natural sound. From blazing rock riffs to distorted fuzzy bass-lines to rhythmic tambourines and hand-claps – this track has all the ingredients to instill life and energy into your next project!
So whether your needs are marketing and advertising or just a cool backing track for your personal project, "A Little On The Wild Side" delivers!